Sand Sea Resort , Railay Beach Thailand
Sand Sea Resort , Railay Beach Thailand
Sand Sea Resort,
Railay Beach Thailand
With it's stunning views across majestic limestone outcrops, golden sands and the beautiful clear, turquoise waters of the Andaman Sea it's easy to see why Railay Beach is regarded as one of the most beautiful beaches in the world. And with our choice of private, luxurious bungalows and suites you can be sure your stay at the Sand Sea Resort will be a holiday you'll never forget.
Experience for yourself the beautiful smiles of Asian hospitality whilst you dine at our beachside restaurant where we offer a choice of the very finest Thai cuisine, famed throughout the world, or alternatively choose from our wide section of delicious Chinese and Western dishes.
Book your stay at the Sand Sea Resort, Railay Beach today and start creating unforgettable memories that will keep you wanting to come back to Thailand again and again!
Sand sea resort have the bungalows and suites at the resort are well-equipped with a minibar, refrigerator and TV with cable channels. Hot shower facilities and toiletries are provided in each en suite bathroom.
Grand Deluxe Building Room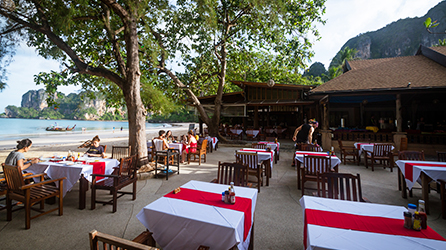 Basic Deal 60% Discount
Book Period : 1 - 30 November 2022
Stay Period :Now - 30 April 2023
From 2,760.- THB / Incl.Breakfast
BOOK NOW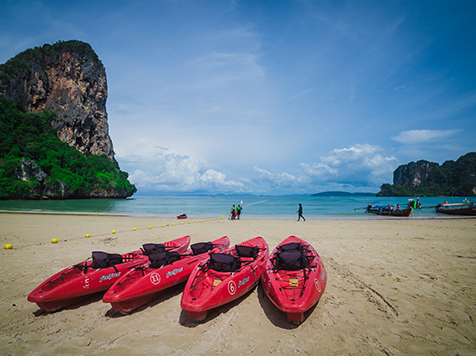 If you look for something exciting, then come and explore with us.We can make it a tailor made excursion just for you.
Weddings vary greatly between cultures, ethnic groups, religions, countries, and social classes.